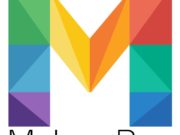 About MakersBox Innovations Private Limited
MakersBox has a vision "To Inspire the Next Generation to Innovate and Invent". The MakersBox STEM in School Programme works with creative thinkers who help drive a positive global change. Our approach to education aims to cultivate our students to be problem-solvers, leaders, collaborators, and innovators who have the creative capacity to drive change in a world that is constantly changing.
Over the years we have impacted more than 100,000 students and our team works on Projects that Engage Students across multiple schools, universities, and after school programmes.
If you are someone, who can:
Build an interdisciplinary, collaborative, learning environment?
Teach hands-on skills to prepare engineering students for real world challenges?
Introduce the latest techniques and technologies from across industries?
Encourage innovation, creativity and entrepreneurship on campus?
Build a love for engineering and life long learning?
Enjoys designing solutions to new challenges?
Likes to bring innovative ideas to life through prototyping?
and can inspire students to do the same.
Jobs From MakersBox Innovations Private Limited